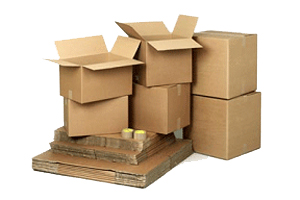 Our simple Carton and Baggage Service To South Africa
Follow our 10 simple steps to get your personal effects moving :
1) We record your contact details and note your requirements
Firstly we need to record your UK contact details. Please either telephone us on 01394 332020 and speak to one of our friendly and professional staff or submit a
Client Detail Form.
Once we have recorded all your details we will ask you how many cartons you need to pack your belongings, and where you are sending them to in South Africa. We can then give you the shipping price.
If you are sending some items that will not fit into cartons we will estimate the volume in terms of cubic feet for you and price it accordingly. Please see Household Goods estimating to work out your own measurements of volume in terms of cubic feet.
2) We request a £50 deposit payment
Once we have received your deposit we will send out the empty flat-pack cartons to your UK place of residence. The cost of the cartons is included in our shipping price so you deduct the £50 from the total shipping price when making final payment.

Deposits can be easily paid by debit card.
3) We deliver flat pack cartons to your residence.
The flat- pack cartons you require will be sent out to your place of residence by our courier. Standard 'tea chest' boxes are 18" x 18" x 20"
For books and heavy items please ask for our 'book' boxes which are 18" x 18" x 10".
The maximum weight of each carton when loaded should not exceed 30 kgs.
4) You pack your personal goods into the boxes
Once you receive the boxes then you can pack your personal goods into the boxes and label them up using our labels which you can download here.
5) We come and collect the boxes
Once you have packed and labeled your cartons we will come and collect them.
6) We receive the boxes at our secure warehouse
Once your baggage has been collected it will be brought to our warehouse in London where it will be received and carefully handled by our directly employed professionals. At this point we will check the cargo and attend to any additional packing we consider to be necessary for safe shipment.
7) We request the final payment
We will respectfully request final payment of the shipping charges once the cargo is safely received and stored in a sealed wooden container in our warehouse ready to be loaded into the sea going container. We send a receipt of payment and issue a Bill of Lading with all the relevant information about the name of the ship, the container number, the shipper and consignee details and contact numbers etc. Remember that you are most welcome to call our office at any stage to check out the status of your own particular shipment.
8) We load your goods into a container and ship them
Your goods will then be carefully stowed by our own directly employed professionals into one of our 'groupage' containers which will then be loaded onto a container ship in the Port of Tilbury. The shipping time at sea from Tilbury to Cape Town is approximately 19-21 days , container(s) leave regularly. On average we ship at least every 10 days
From door UK to door RSA please expect your goods to take between 6 -8 weeks for a Cape Town delivery and 6 - 9 weeks for the rest of South Africa

It is important to note that transit times are always dependent on weather, winds and port movements and shipping lane congestion
9) We unpack the container into our Cape Town warehouse and arrange the Customs clearance on your behalf.
As soon as the ship arrives in Cape Town we get the container unpacked into our warehouse and the customs clearance is completed. The secure warehouse is operated by our partners Advance Transport (Est. 1931).
10) We arrange delivery to the door in South Africa
Our Head Office in Cape Town will take note of the delivery instructions on the Bill of Lading that we send them and arrange onward delivery to the door in South Africa. If you prefer they will allow you to collect your good personally yourself from their Cape Town Depot.